9 ways to finish Plastic Free July in style
Although the Plastic Free July has ended, we wanted to gather the best ideas for leaving plastic-filled life behind. Below are our top tips on how to embrace plastic-free living not just in July, but for the rest of your life.
In your kitchen…
Plastic cling film is so old school, and it's usually one of the most annoying kitchen tools getting entangled around your fingers and everywhere else apart from the actual food you want to cover.
An eco-friendly alternative is a beeswax wrap: that is reusable, washable and compostable, and doesn't get wrapped up like its plastic counterpart. There are many cool brands out there, so try to find a small local maker to support. Pebbly makes a beeswax roll similar to the good old cling film or get some smaller patches that are already cut and ready to use. Some of our local brands are Elev and Smoko.
If you'd rather go DIY, you can easily make the wrap yourself using pieces of organic cotton and beeswax. We even found a recipe for bee-free wrap using carnauba wax.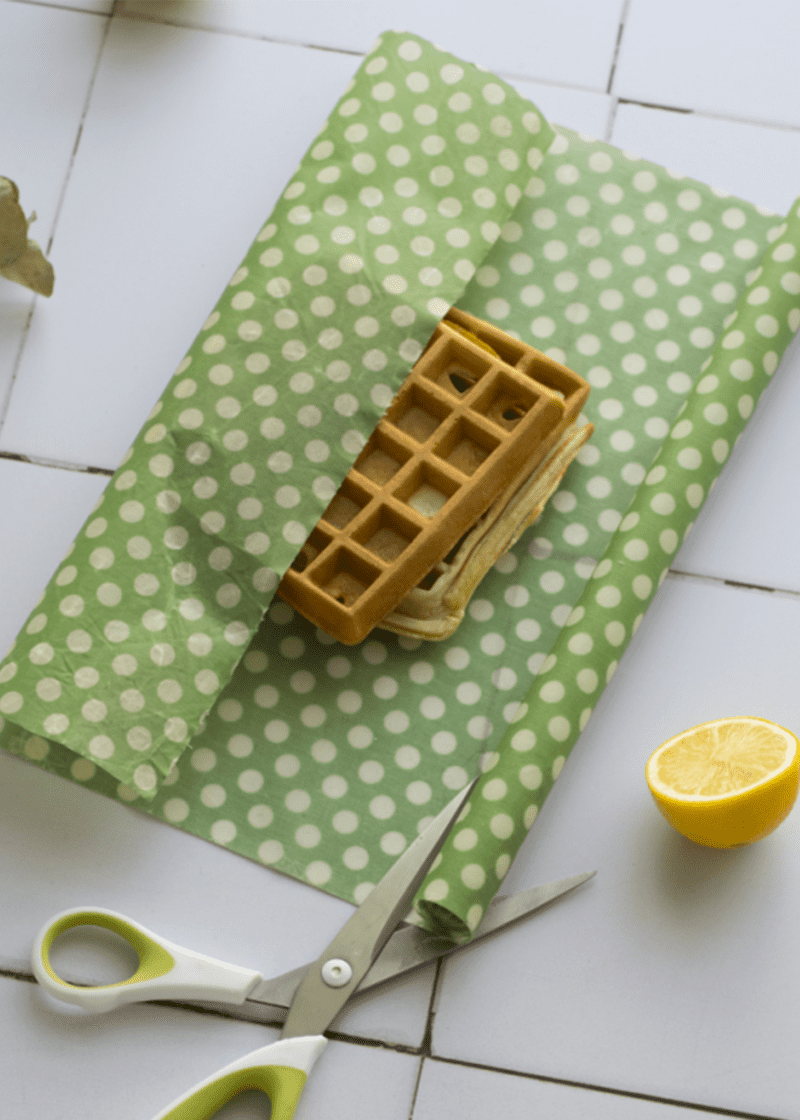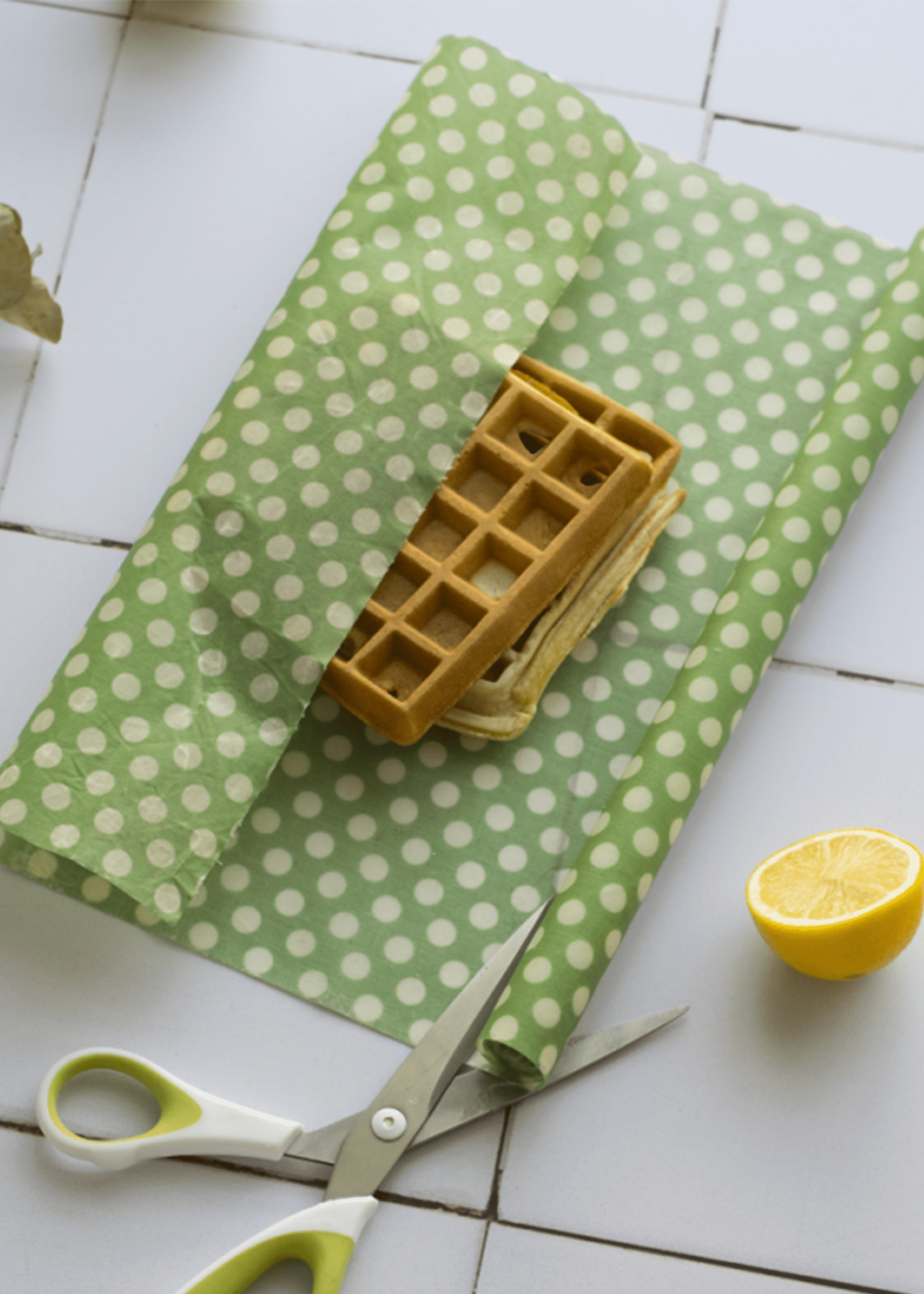 Drink (loose) tea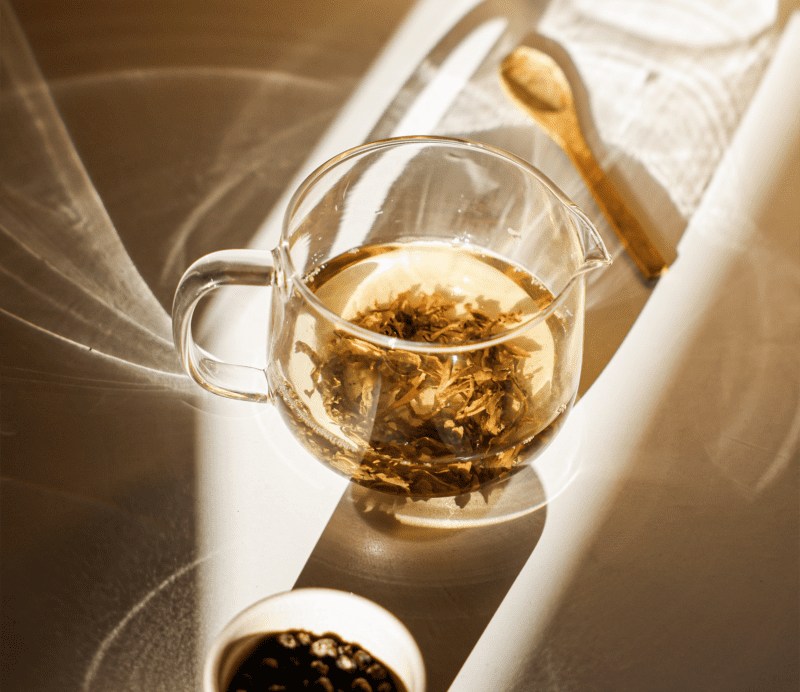 Recent research from McGill University in Canada found that some types of tea bags leak millions of plastic particles into your hot drink. Not just from the actual teabag that is sometimes made from plastic, but also from the plastic glue that is often used to seal paper tea bags, making them non-recyclable or compostable. No wonder that we consume up to a credit card worth of plastic per week with our food and drink! With loose tea, this scary plastic problem is eliminated. There are specialist tea shops where you can buy your teas in a paper bag. Sometimes they even brew tea for you while you're shopping. Or order some online, our office favourite is T2.
If you still like your cuppa' to come in a bag, make sure you use a plastic-free version such as Nemi.
Make your own (plant based) milk
All these packs of oat milk in our fridge… for coffee, smoothies, cooking… You can actually make your own from almost any nut or grain. All you need is a nut milk bag or cheesecloth for straining. So which one to try?
If you're focused on whitening your coffee, try cashew milk which is super creamy. Hemp milk is full of protein and is great in a post-workout smoothie. Almond milk is full of calcium and delicious for lattes.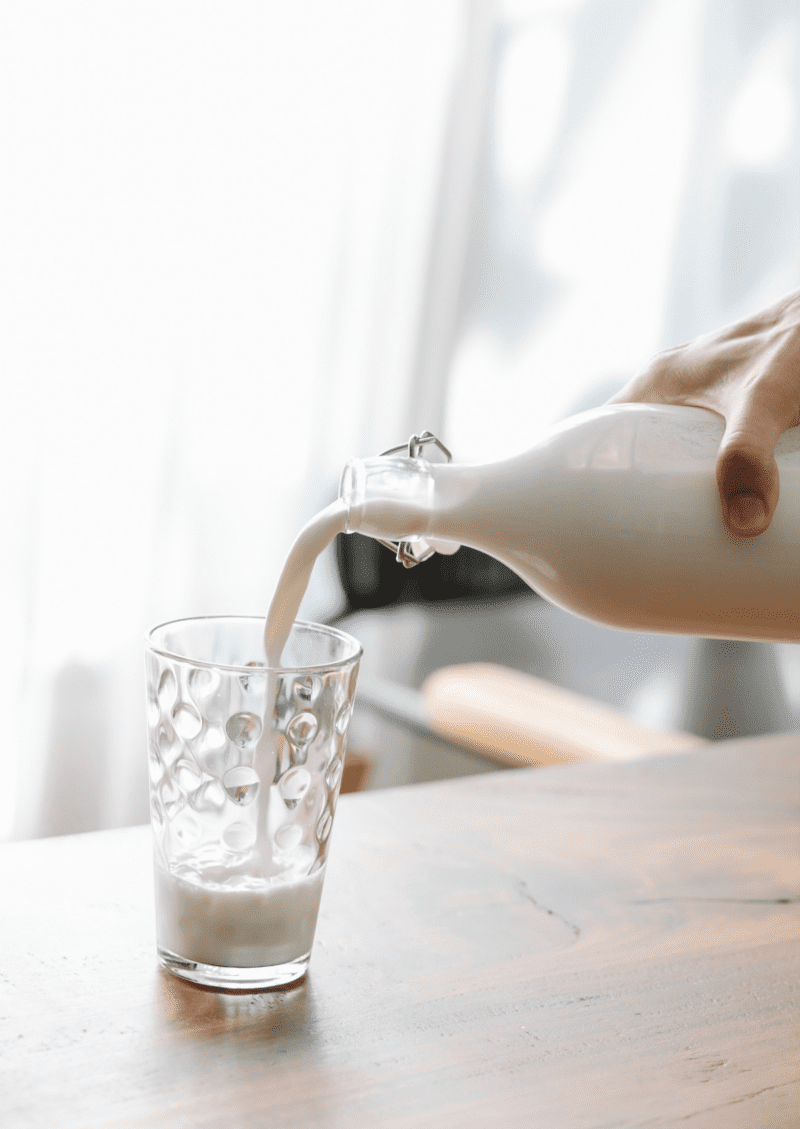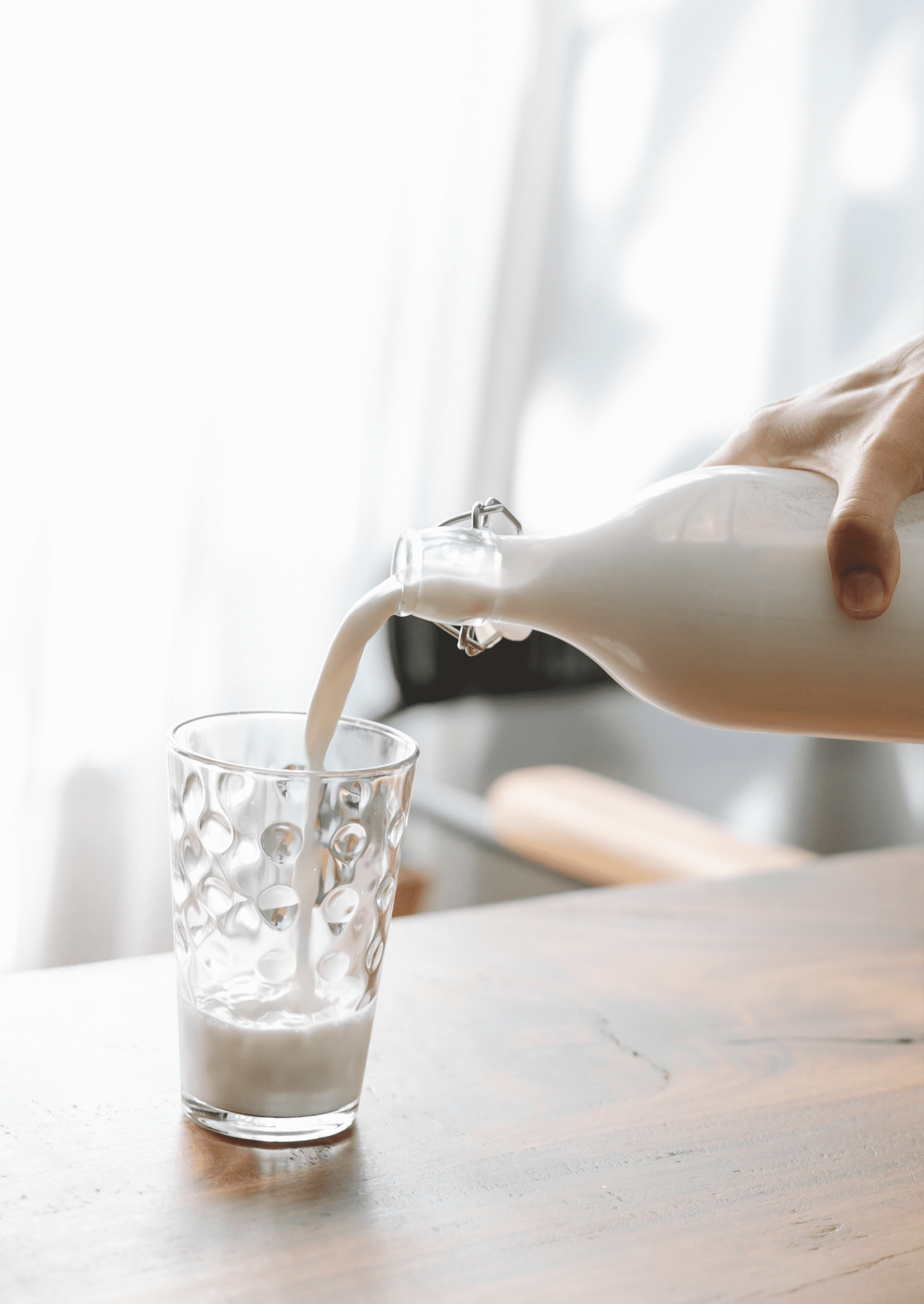 1 cup hemp hearts / steel-cut oats / cooked brown rice / almonds or cashews
(with oats, soak them in a covered bowl for 20 minutes prior blending, almonds and cashews should be soaked overnight)
3 cups water
1 tablespoon coconut oil (optional)
2 tablespoons maple syrup (optional)
1/2 teaspoon vanilla extract (optional)
Pinch of sea salt
Place your chosen ingredient and water in a high speed blender and blend on high speed for about 2 minutes. Strain through a nut milk bag or cheesecloth into a wide glass bowl and discard the pulp. You can then pour the milk back into the blender and add coconut oil, maple syrup, vanilla, and salt. Blend for 10 seconds and voila!
Buy fresh bread in a paper bag
We love our bread, the fresher the better. The breads sitting in plastic packaging in the supermarket can be convenient to grab, but are they actually good for you and the environment? Luckily there are incredible coffee shops / bakeries and bread makers who provide alternatives to the shop-bought loaves. Do some research! Recently, we found out about a guy called François in our hometown who carries on generations of knowledge and skills by shaping fresh loaves using the same traditional methods as his grandfather. You can order the bread only through his website and it's handed over to you on the following Saturday through a small window. If this goes too much into hidden foodie-realm, you can always chill out with your coffee and get the fresh bread together with your Saturday-morning croissant.
Our favourite bakeries in Tallinn: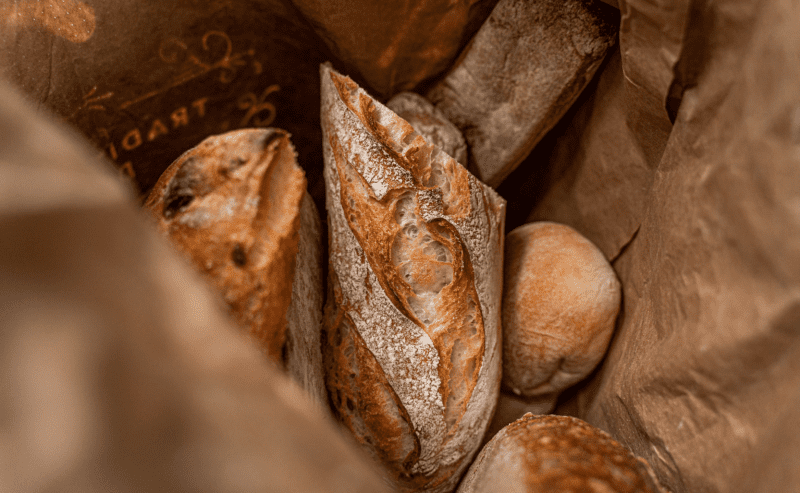 In your bathroom…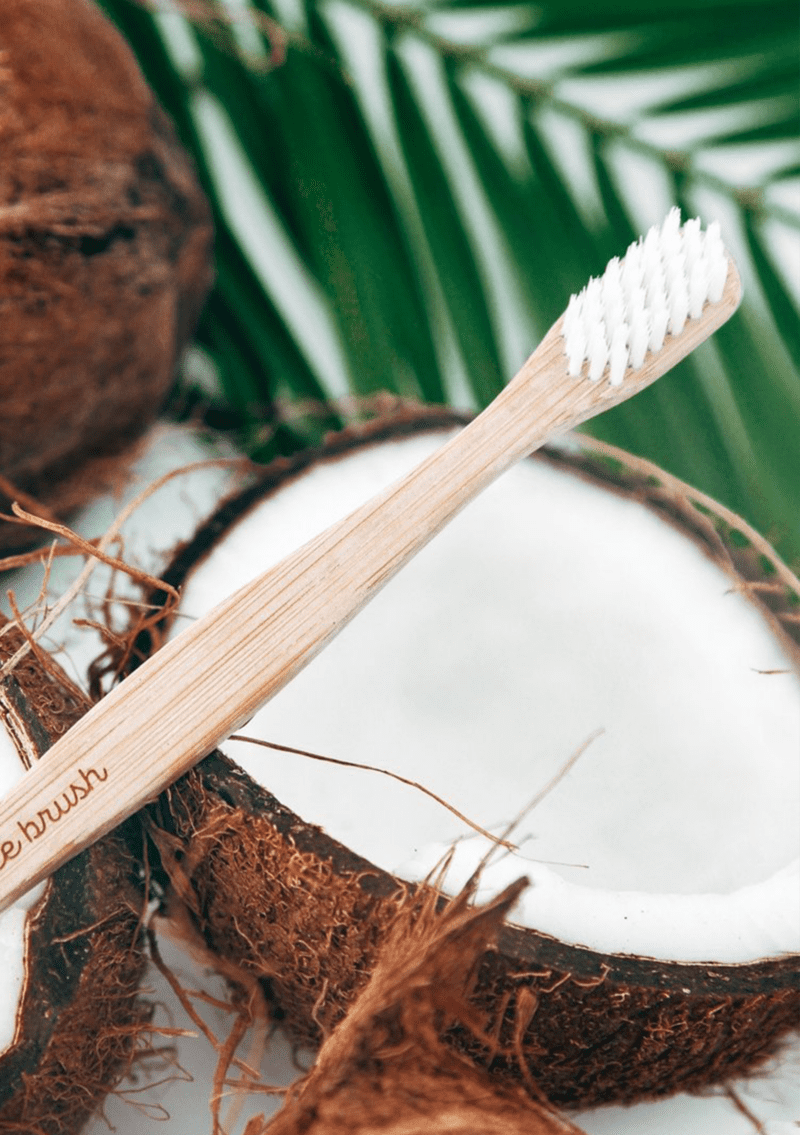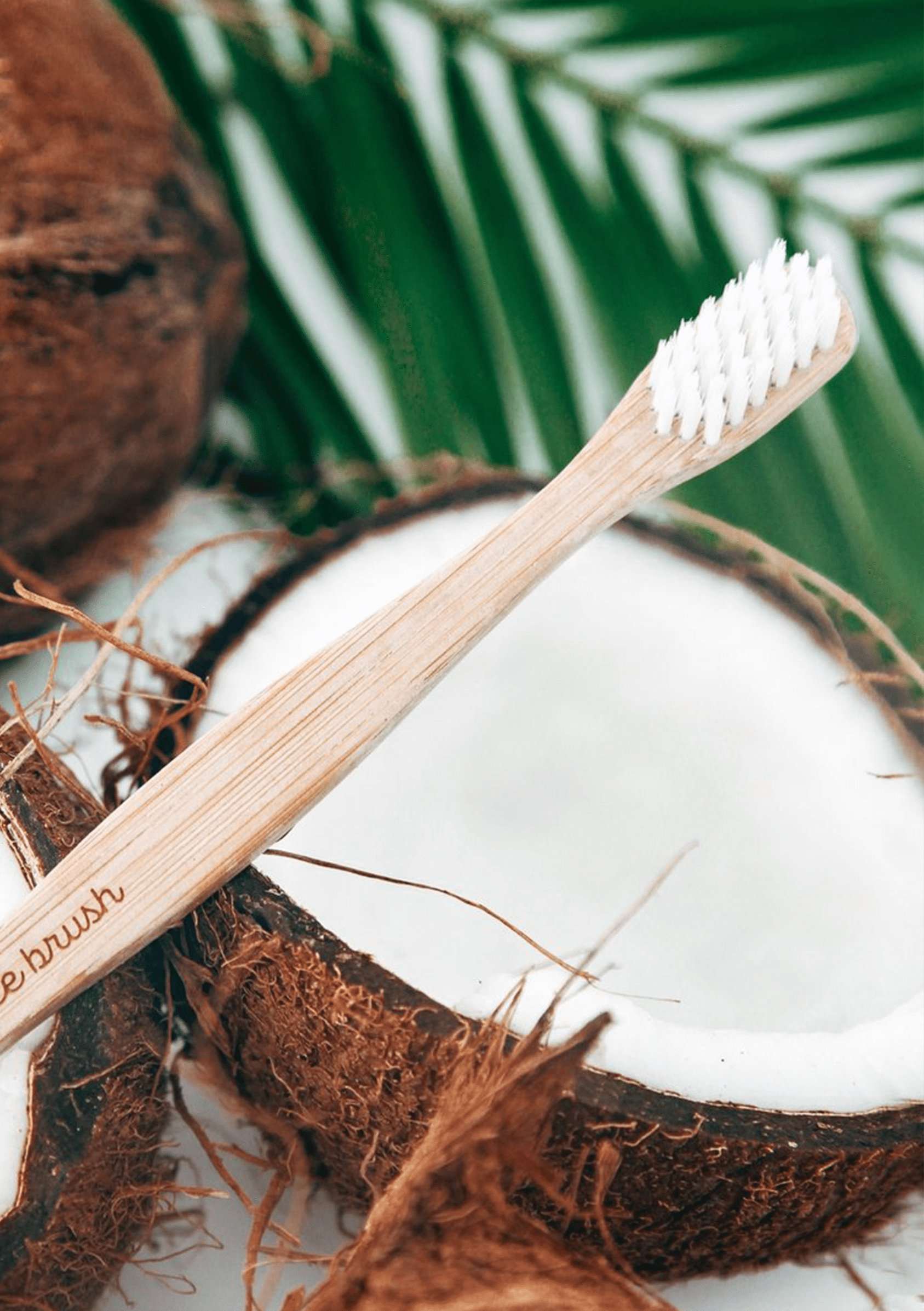 Founded by dentist Noel Abdayem after volunteering in Jamaica, The Humble Co. is a Sweden-based brand that calls themselves a bulldog in the fight against plastic oral care products. Why do they call it a fight? Because the world consumes more than 10 billion plastic oral care products every year and most of it ends up in landfills and oceans. Think about it – each person is estimated to use 300 toothbrushes in their lifetime and each toothbrush takes up to 1000 years to decompose.
Bamboo toothbrushes offer an eco-friendly alternative with the lowest possible environmental footprint. After removing the bristles, the toothbrush handle will safely return to the soil within 6 months in a commercial or private composting bin. The handle can also be reused in your garden or in any other creative way.
Shampoo bars or solid shampoos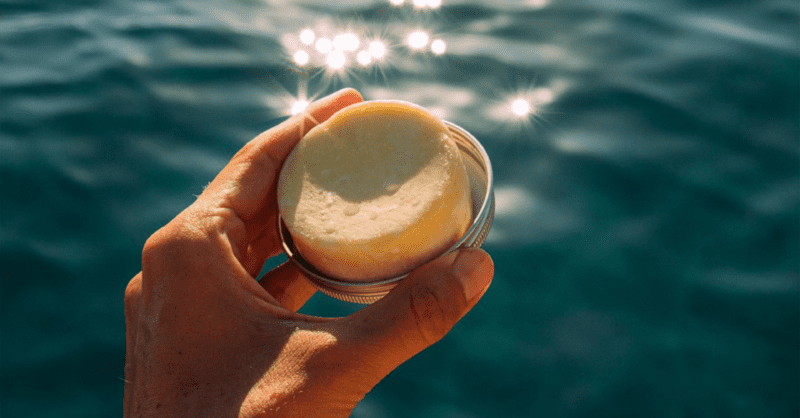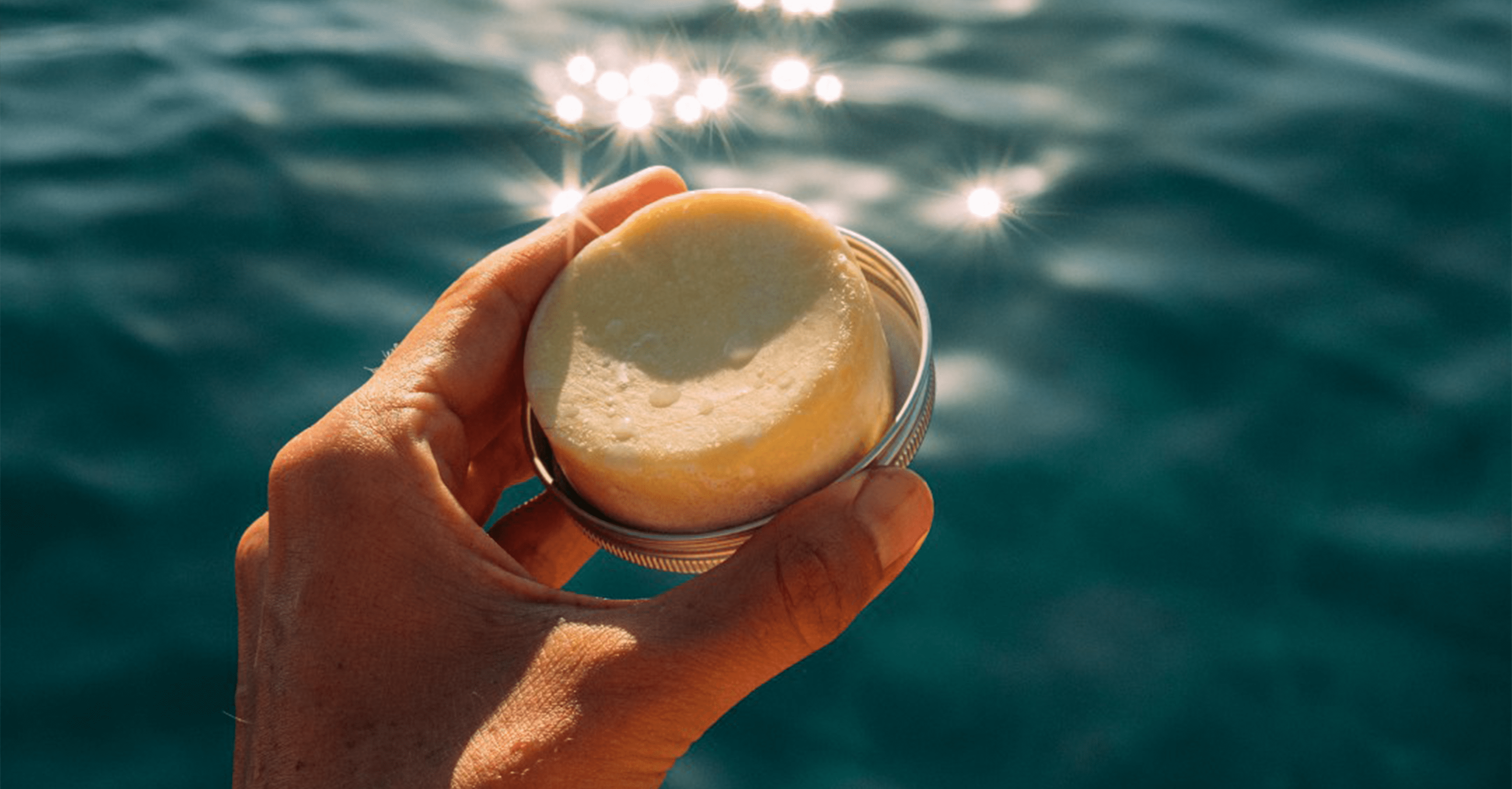 Shampoo bars or solid shampoos are a great way to cut down on plastic bottles in your bathroom. Solid shampoos are often better for the hair too, as they don't feature many of the conventional detergents found in bottled hair care products. The bars consist of mostly oils and butters, that make your mane easily manageable and nourished without stripping the natural oils on your scalp and hair.
Did you know that your usual bottled shampoo is actually made up of between 75 to 85% water – so really, you're spending your money on something that also comes from your tap. With the solid shampoo, you only pay for the active ingredients.
One of our favourite brands is Spanish Rowse.
Last objects you need to buy
Isabel Aagaard is a Danish eco-fighter and power-mom that always leads by example. Designer by trade, she got frustrated by all of the single-use products out there and decided to design innovative solutions to wasteful habits. This became LastObject, the brand designing products that last, and are the last ones you need to buy. We use 1.5 billion cotton swabs every day, so LastSwab was designed as an ever-lasting swab on-the-go in a corn-based carry.
The latest innovation from LastObject is LastTissue. Depending on your age you might remember the time of cotton handkerchiefs carefully tucked into your pocket. Since then we have moved into disposable-tissue-paper-land that means cutting down 22,000 trees and using 26 million gallons of water to produce something we can wipe our noses with. And that's just in the US! By blowing your nose with a washable and reusable tissue instead of a single-use version you save upwards of 2 litres of water every single time.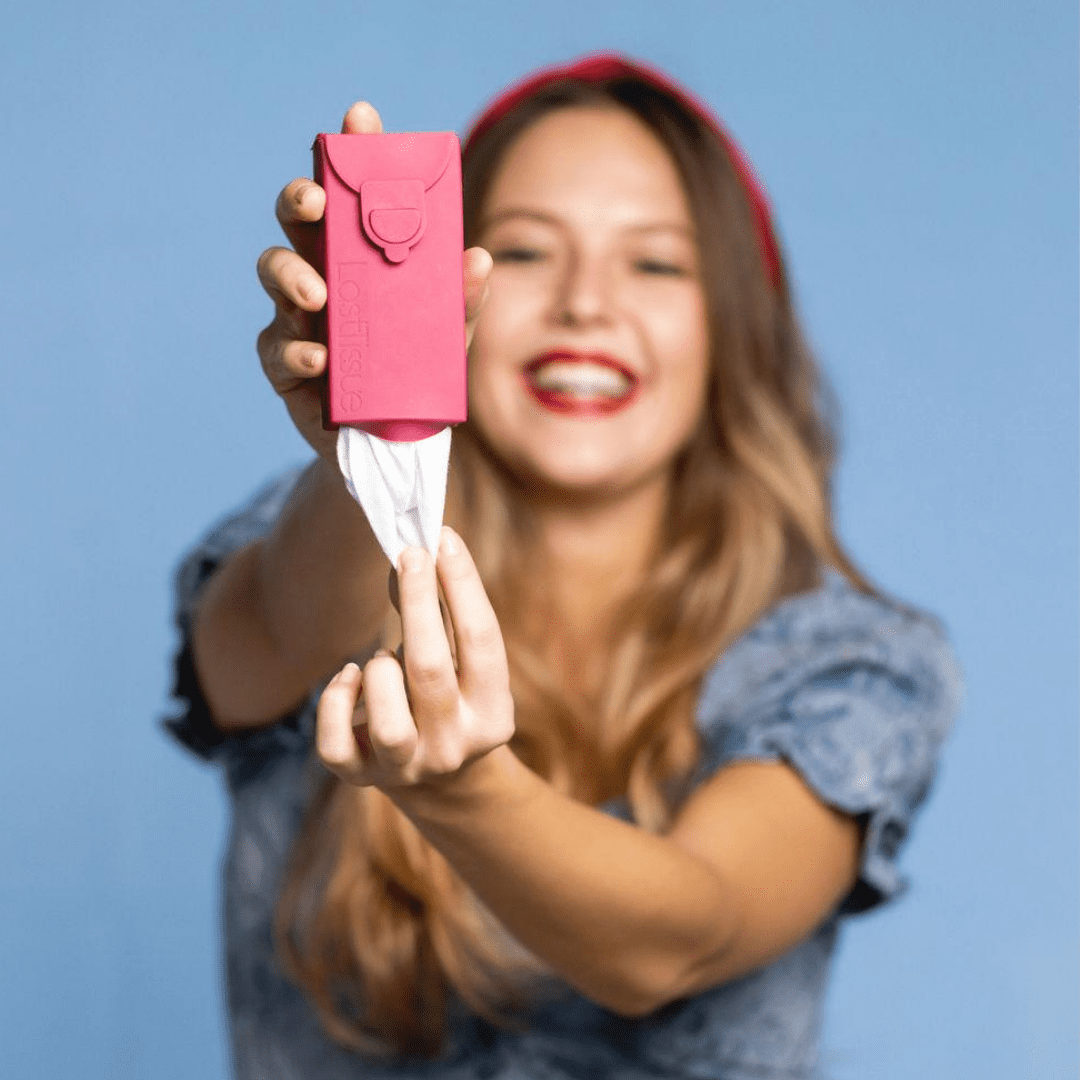 Go hair free plastic free
Are plastic razors the new plastic straws? Considering that your usual razor can only be used a few times and that it is not the easiest thing to recycle due to many different parts, it might well be. In fact, 2 billion plastic razors are found in the landfills each year.
OUI The People is a cool brand making long-lasting steel razors, focusing on women, sensitive skins and the unique beauty of everyone. The founder Karen literally seeked out a small factory in a small German town who have specialized in razors for a century.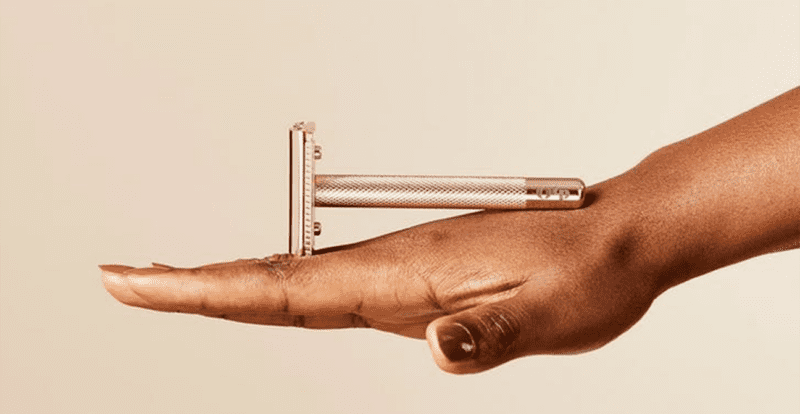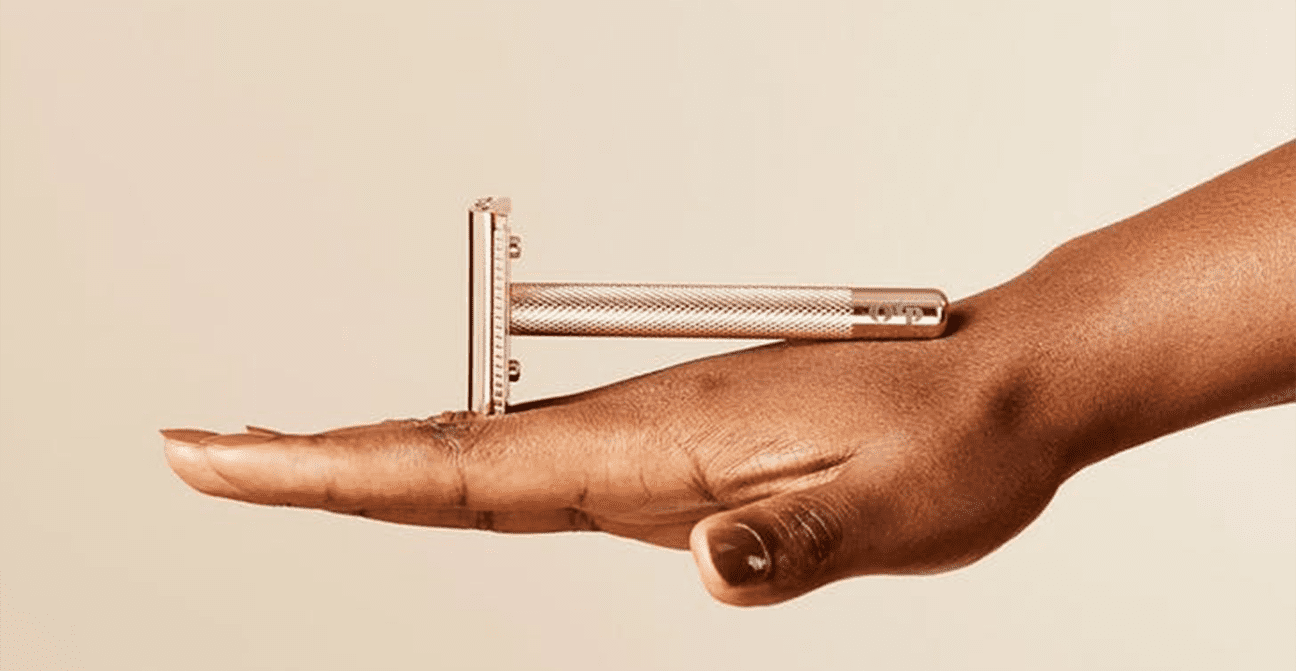 If you're tired of shaving, there is a growing trend in the world of hair removal – sugaring! As the zero-waste answer with a long tradition, sugaring is an ancient hair removal method from Egypt that relies on purely biodegradable ingredients – sugar, lemon and water. The mixture is warmed and applied to the skin where it attaches to the hair but not the skin, and then removed with a hand "flicking" technique. You can try it at home, but it probably takes a bit of practice to master. So start with finding a sugaring salon nearby. Get inspired by Sugared Beauty Bar in New York
When out and about…
We were truly shocked to find out that your innocent-looking chewing gum is actually made of plastic core and is produced by many of the same ingredients as plastic bottles or glue.
A group of friends in Denmark had an aha! moment in 2017 – they decided to create a gum that is completely free from plastic. The True Gum founders went through 472 prototypes before finally perfecting the recipe in their home kitchens.
As the pieces of gum are often dropped on the street or in nature, it's the second most common form of litter in the world and generates around 100,000 tonnes of global waste a year. And many of those chewed gums are washed up in sewers and end up in the ocean. True Gum is a true revolution in our chewing habit.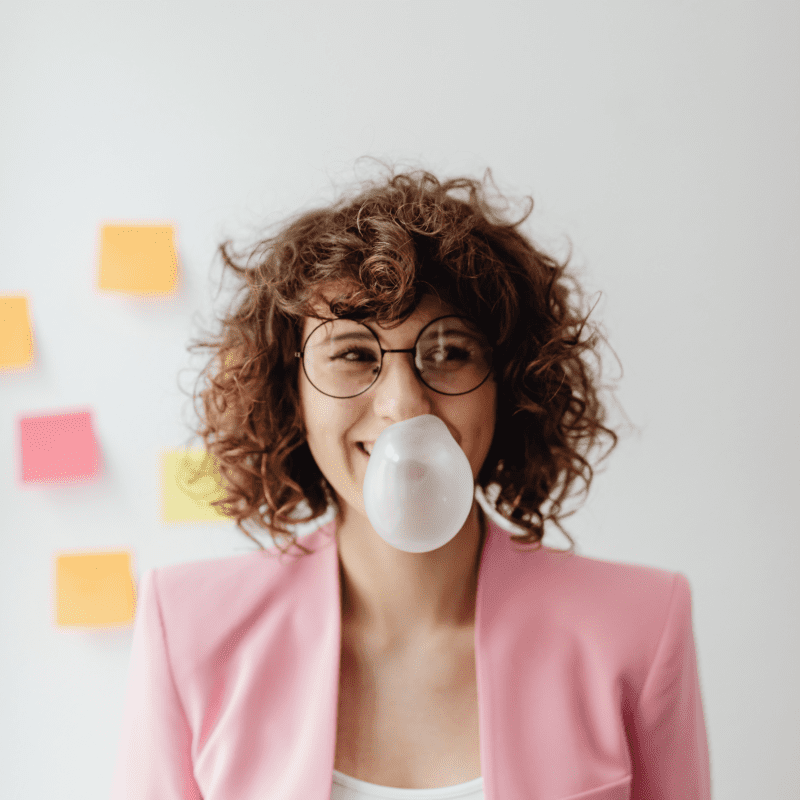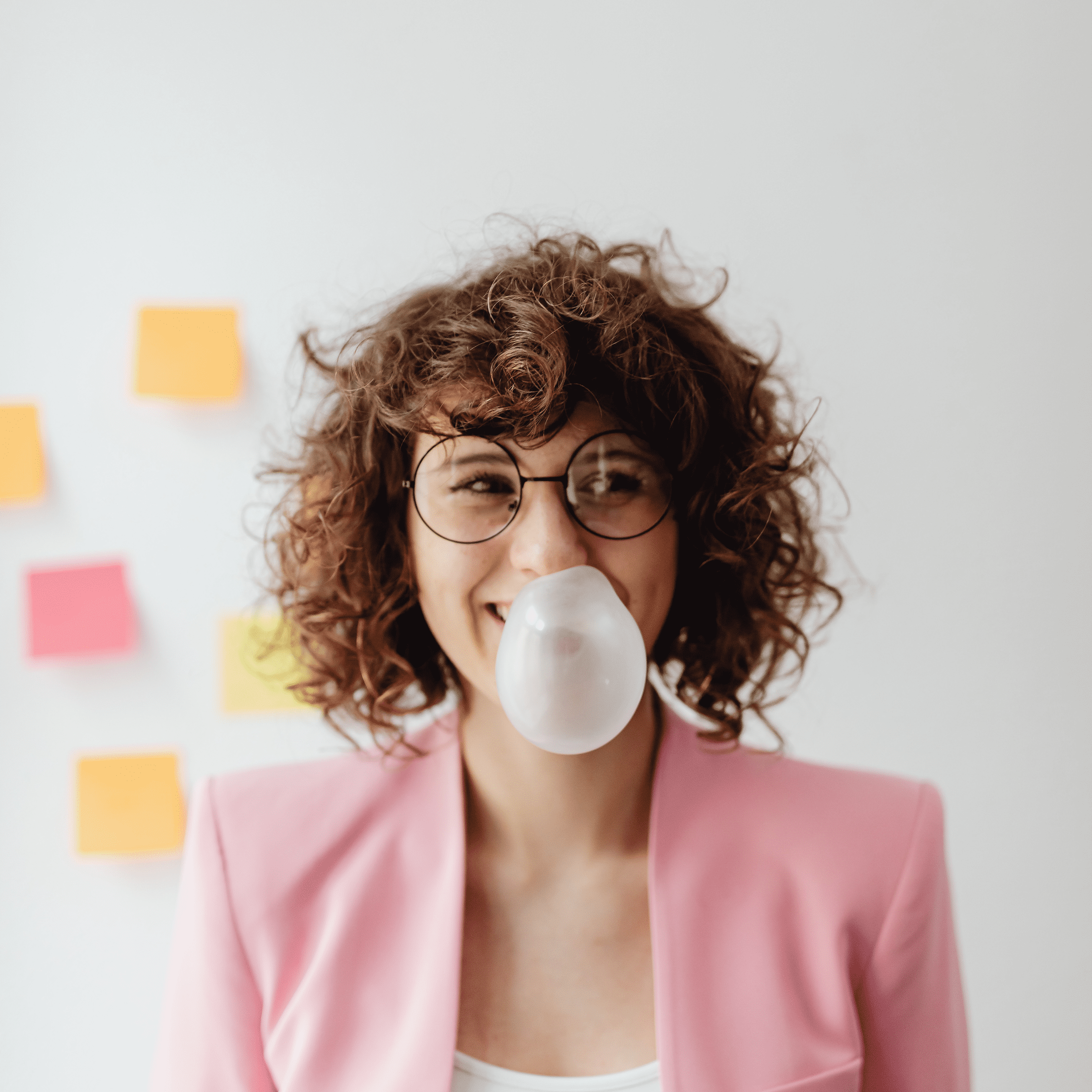 And while you're not chewing gum, talk to others about your plastic free initiative. The more we care and share our stories, the quicker we can make a difference.