10 steps to restore your connection with Earth
June 5th has been honoured and celebrated as the World Environment Day since 1974. It has developed into a global platform for raising awareness and taking action on urgent issues from marine pollution and global warming to sustainable consumption and wildlife crime. The theme for 2021 is Ecosystem Restoration. Next to driving change in national and international environmental policies, it is about focusing on many small daily actions everyone can take: growing trees, greening our cities, rewilding our gardens or cleaning up trash.
Sometimes we become so passionate about fighting against deforestation, plastic use or loss of biodiversity that we forget a simple fact: we, as humans, are part of the same ecosystem. Sadly many people have lost touch with themselves as well as the nature around them. If we want to restore a system, we need to integrate all parts of it as a whole, ourselves included.
To get you started with your personal restoration project we've gathered 10 inspirational steps that will help to recreate the innate bond between your own being and the ecosystems at large. After all, it is said that we can't truly take care of what we don't know. So let's get intimate with the Earth.
1. Cultivate friendship with trees
Trees are our teachers and allies. Some specimens have been around far longer than our great-grandparents. The oldest tree in the world is a 5,066 year-old Great Basin bristlecone pine in the White Mountains of California. There is no need to travel that far – a tree in your local park or forest, or even in your own garden, can teach us about the cycles of life, resilience, strength and natural wisdom. Walk around with an open heart and eyes to find a tree that resonates with you. Commit to a weekly ritual by visiting your chosen one like an old friend. Hug it if you like. Talk with it. Or just be and breathe with it. See what changes within you.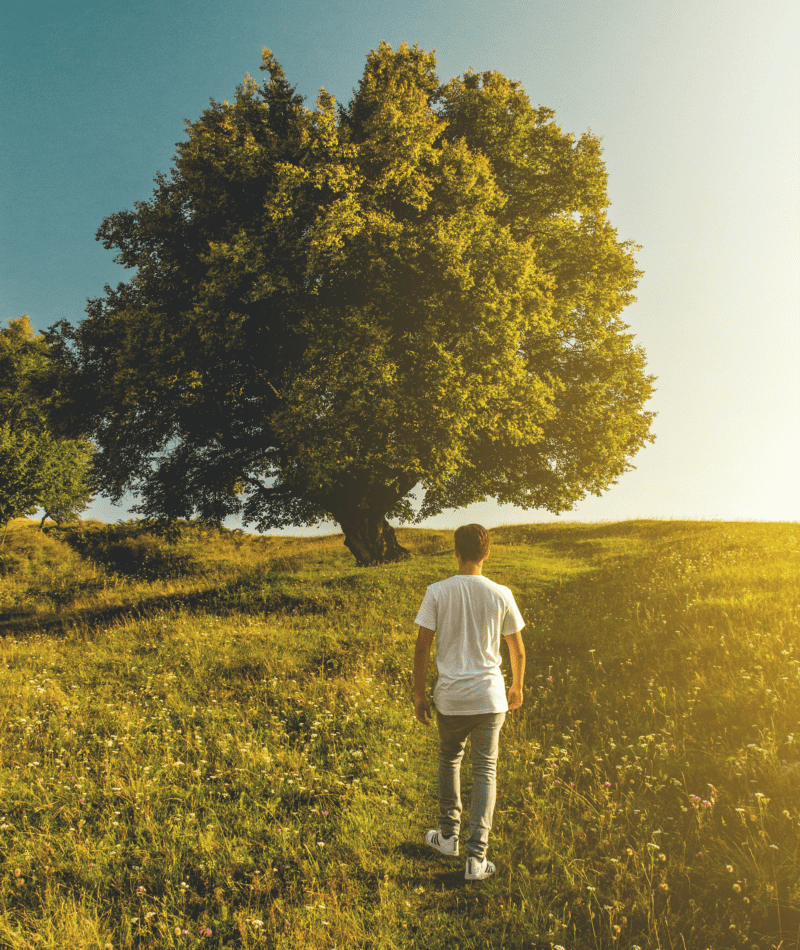 2. Fill your home with greenery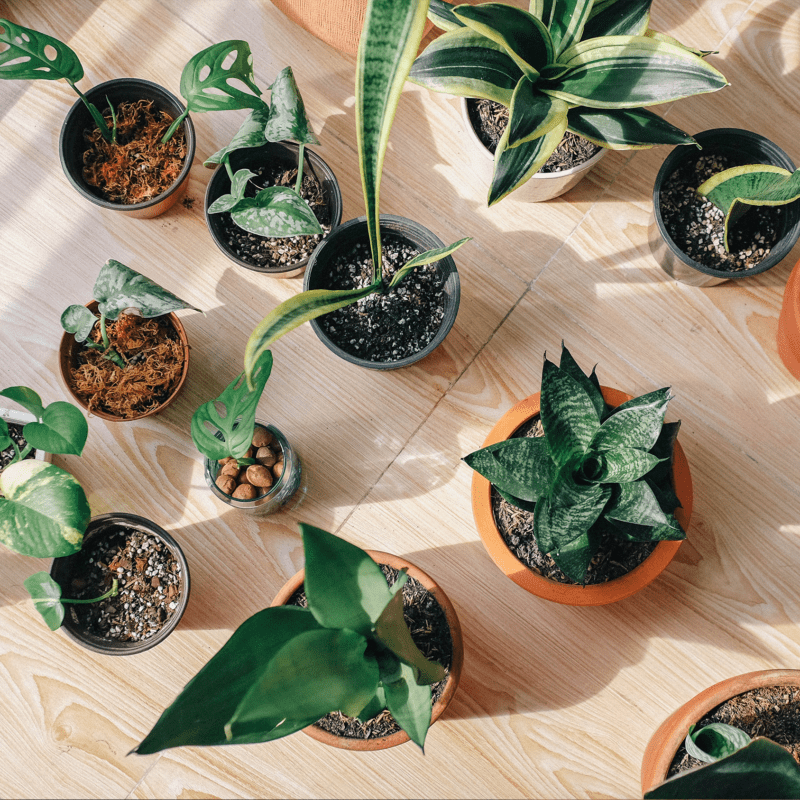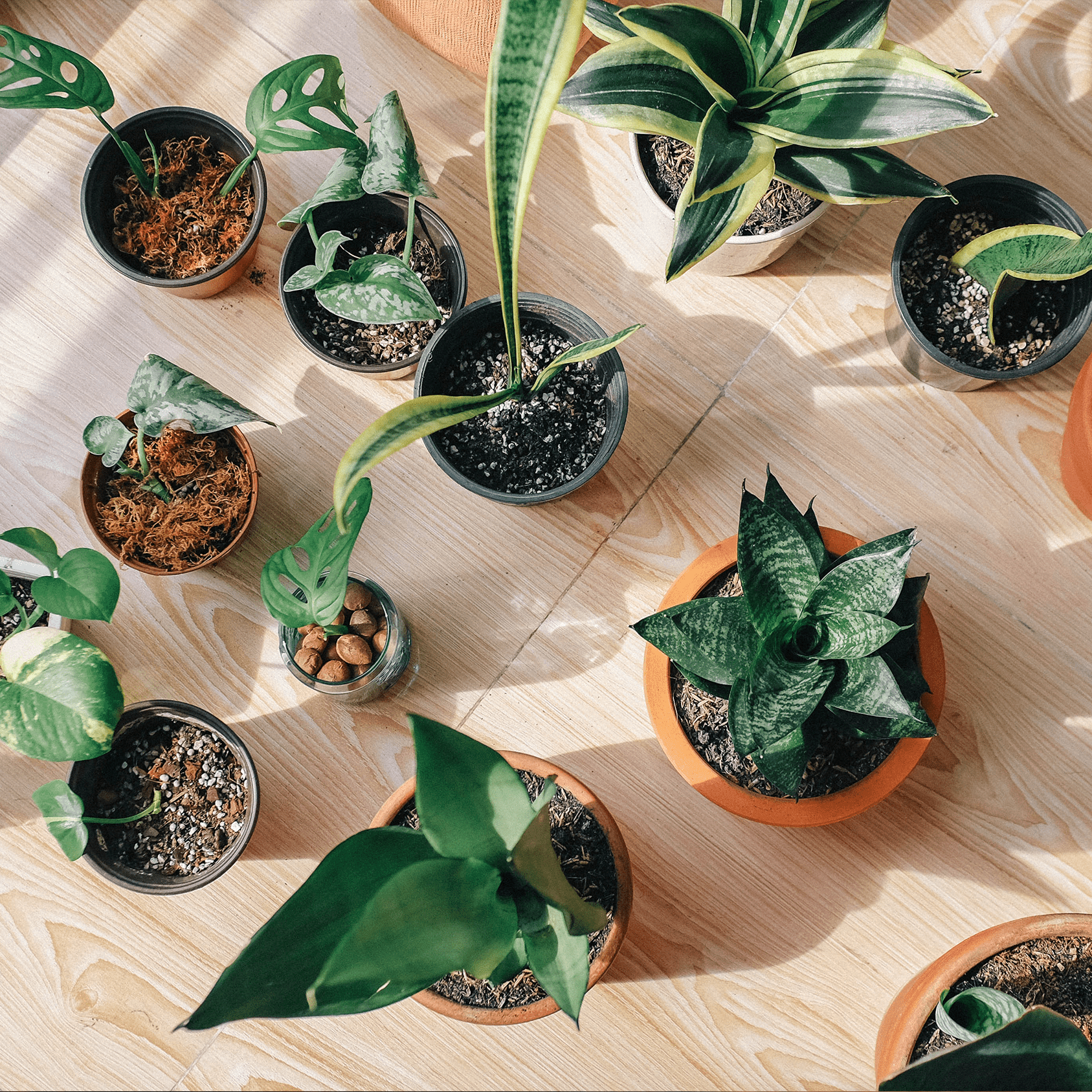 It's not just about giving and caring when it comes to plants in our homes, but also receiving. Being in a reciprocal relationship with nature. Start small. You don't need to invest in building an urban jungle in your living room. Get some pots of herbs. The more you care for them, the longer they'll add interesting flavours to your meals and adorn your kitchen. Many plants are superb air purifiers, so bring them into your bedroom for added oxygen boost. Does your bathroom look a bit monotone? Some plants like orchids, ferns and bamboo thrive in humid spaces. This will create a tropical vibe in your home wherever you live.
3. Rewild your garden

Does mowing the lawn really need to be a rigid ritual? Change your perception of perfection. What about choosing some areas where you can leave the grass uncut, allowing the biodiversity to return with greater force. You can literally create a paradise for bees by letting the dandelion blossoms stand proud with their yellow crowns. Perhaps some wildflowers have been sending their seedlings your way. If you keep cutting down, you will never know the surprises nature might have for you. And the best part – you can lie down on your own wild meadow, watching the clouds any time you like.
4. Clear your mind in natural waters
Wild swimming is one of the most beautiful rituals. Cleansing and cooling at the same time, it provides a beautiful opportunity to reconnect with water on Earth in its natural form. In Estonia, winter swimming is almost a national pastime, but you don't need to become the next Wim Hof to enjoy the embracing clarity water brings. Keep your eyes and ears open for any tips in your local area – there are always secret spots people know about. Just take a friend with you for added safety. Some wild places might be unpredictable. You can read more about our connection to water here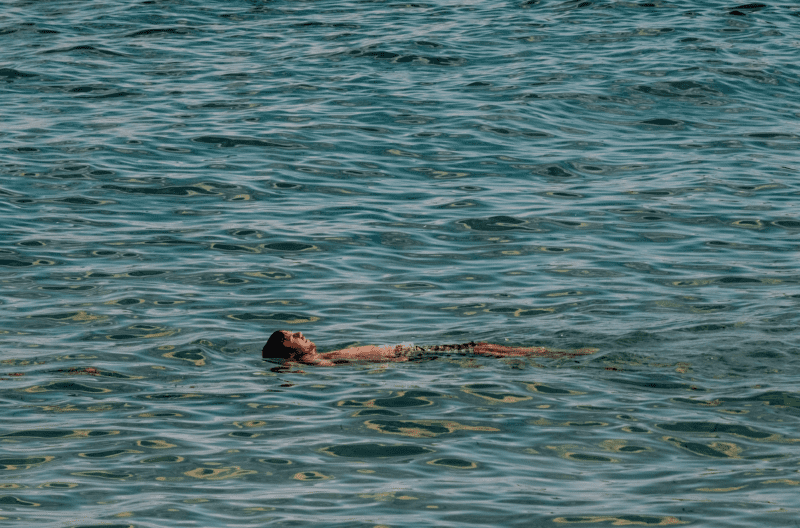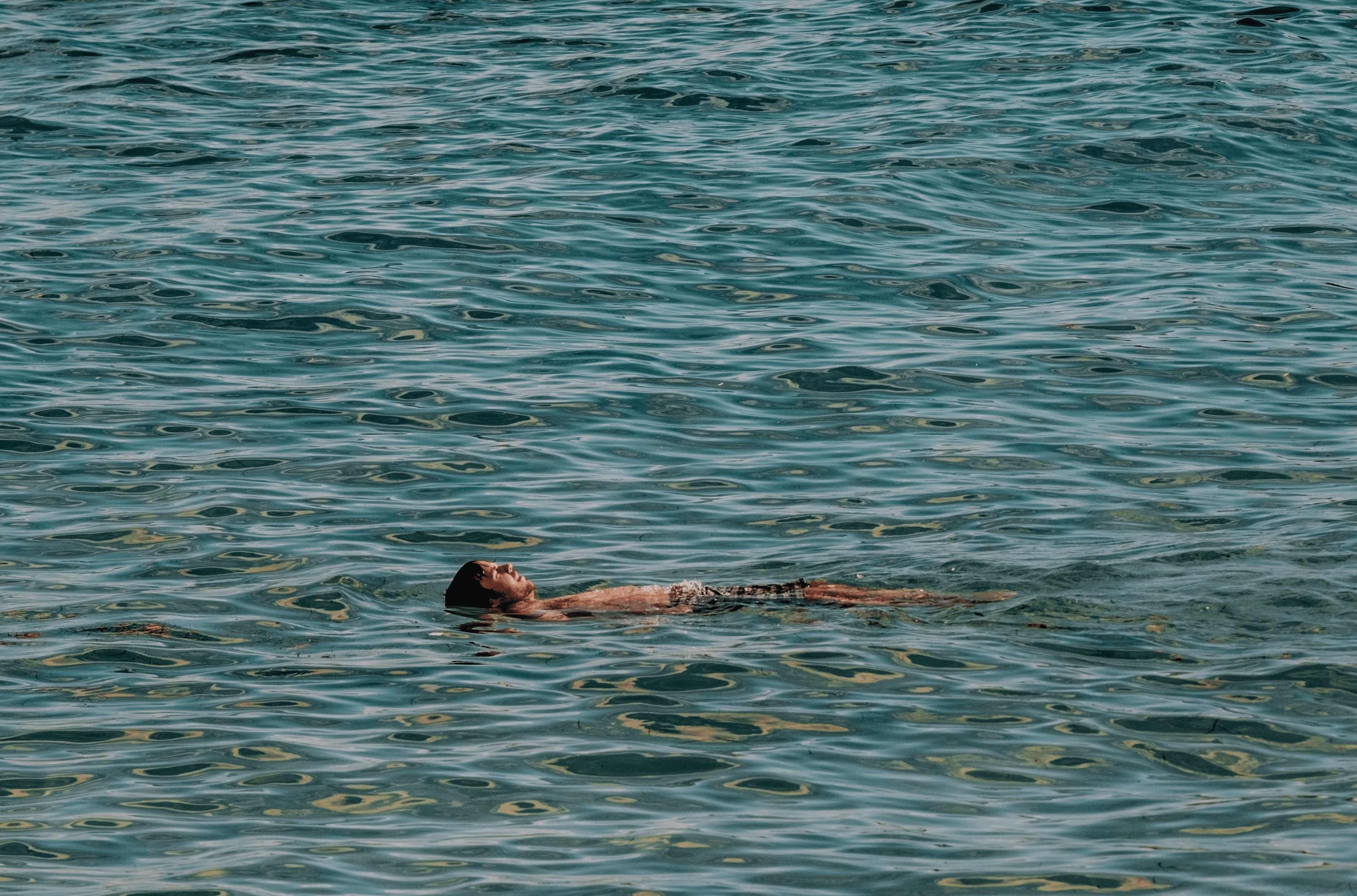 5. Forage in your neighbourhood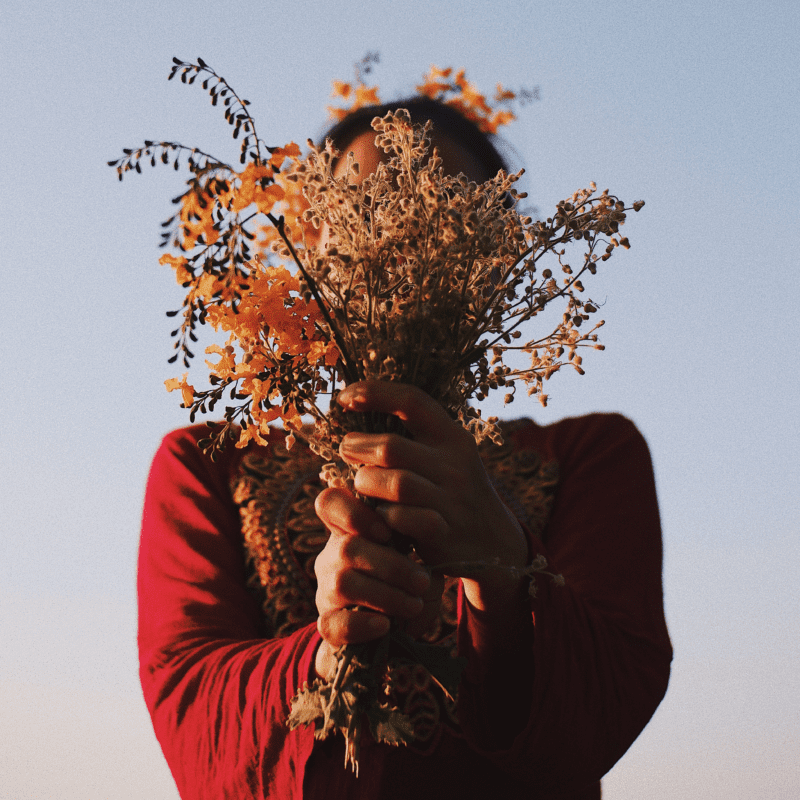 Instead of spending money on flowers often brought in from far away lands, go foraging and discover the local beauty. Collect branches that have fallen down, choose some stones and pebbles from the river bed or beach. Then get creative and arrange them in your vase or adorn the windowsills. Enjoy the meditative solo time or get your whole family to play along. It's a perfect activity for children, helping them to grow up as resourceful and innovative individuals. And you can always return the pebbles to where they came from. 100% zero waste.
6. Start a conversation in your local community garden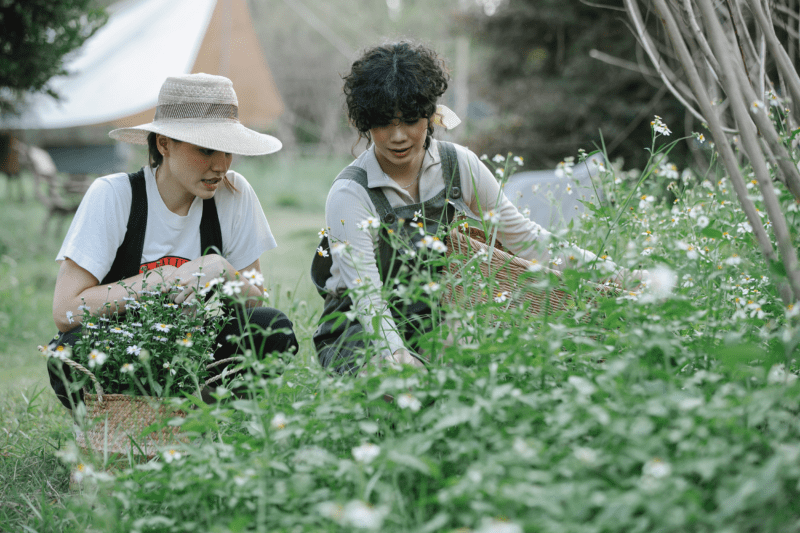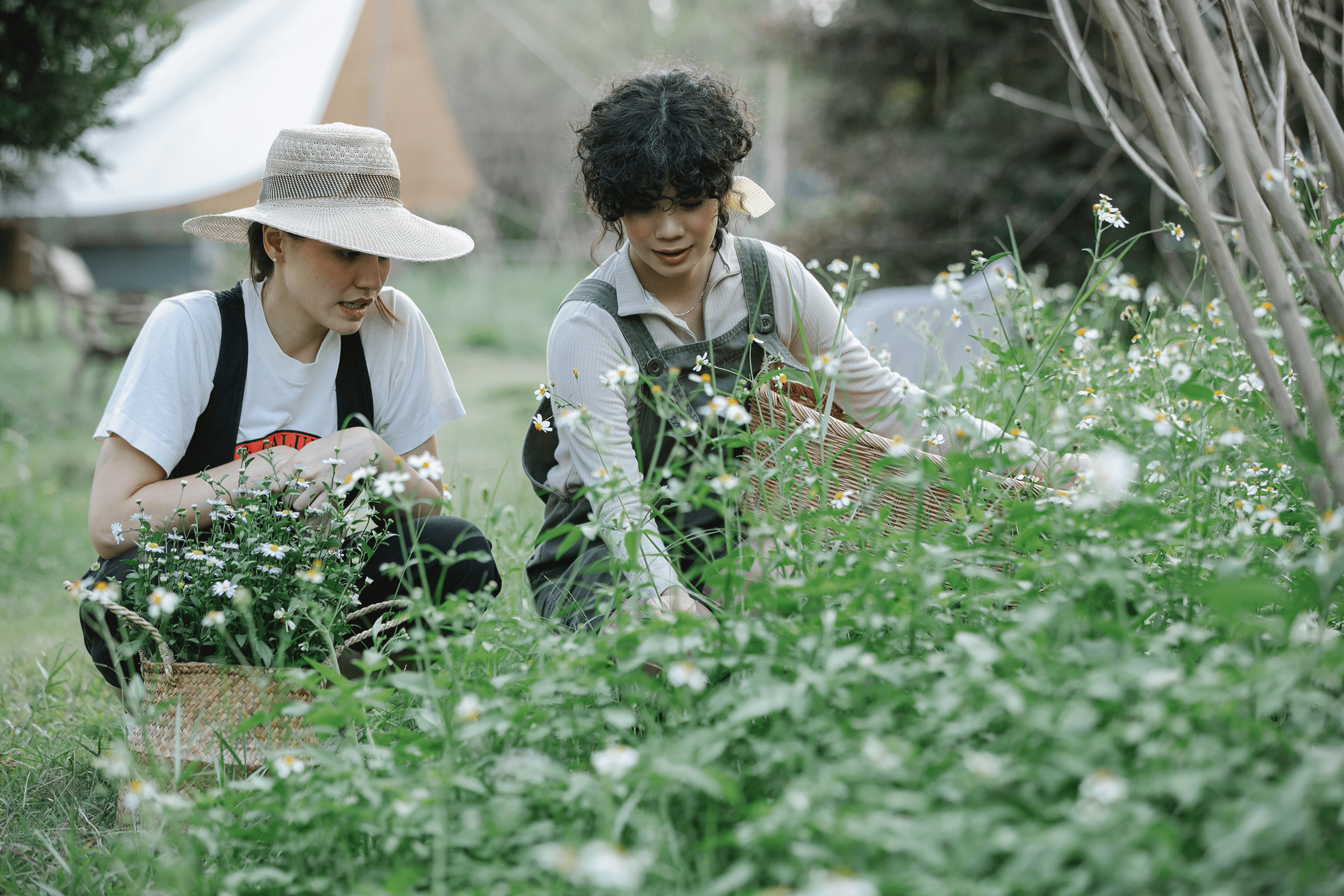 Many cities have community gardens and allotments. So city dwellers can get an opportunity to get their fingers dirty too, even if you spend most of the time behind the screen. These are the go-to places to start conversations about growing tomatoes and salad or correct ways to weed. You can always find a friendly green-finger to teach you how to take care of the plants from start to finish. We are truly inspired by Gotham Greens that started in Brooklyn, N.Y and has now spread across the US.
And we love Rosendals Garden in Stockholm with a greenhouse cafe using their own biodynamically grown vegetables.
7. Be part of circular economy
This means that materials will always be used and reused as part of the eternal birth – death – rebirth cycle, rather than constantly producing new things that end up in landfills. You can start with a fun challenge – choose a day or a week when you are extra mindful about all of your purchases. See them as a precious resource provided by the Earth that you want to use as long as possible, even if it's just packaging for cheese. Think of each new thing you've bought as something that has been given to you by a friend. You'd take good care of it, right? Once you're fully ready to part with it, make sure that they go to someone or somewhere where to be reused or remade into something different.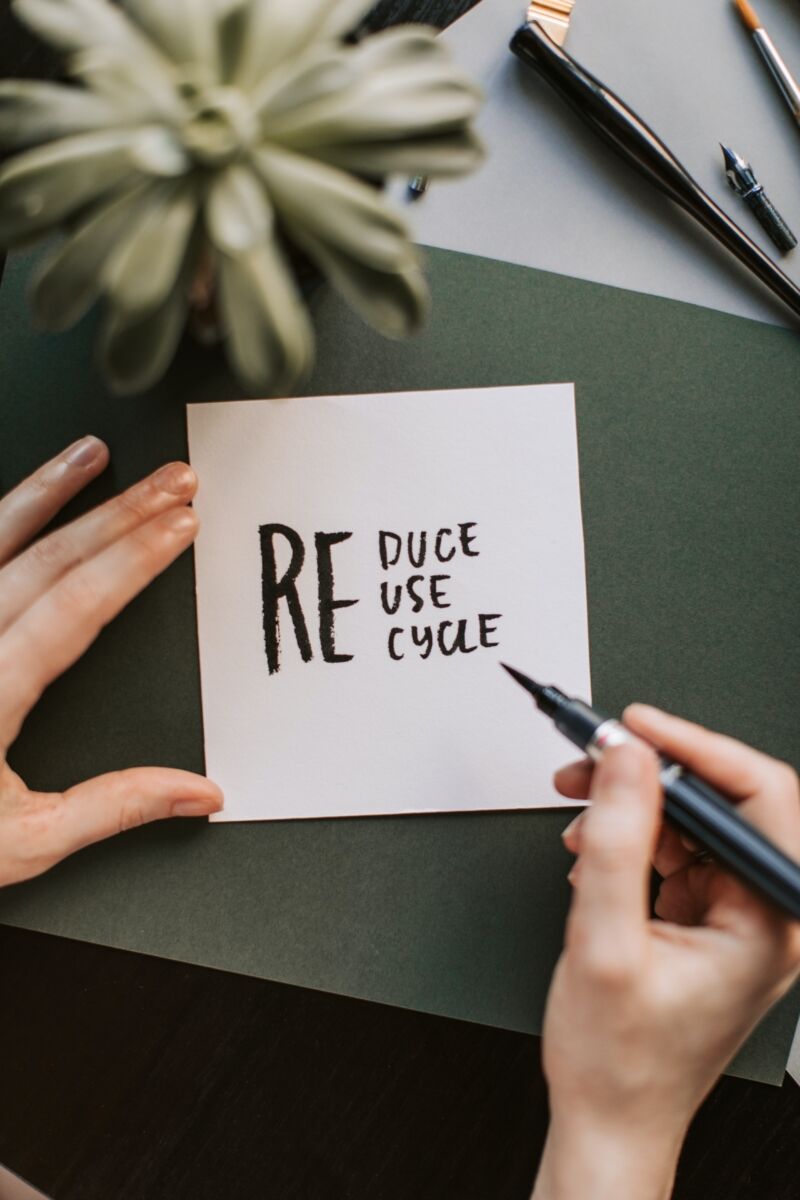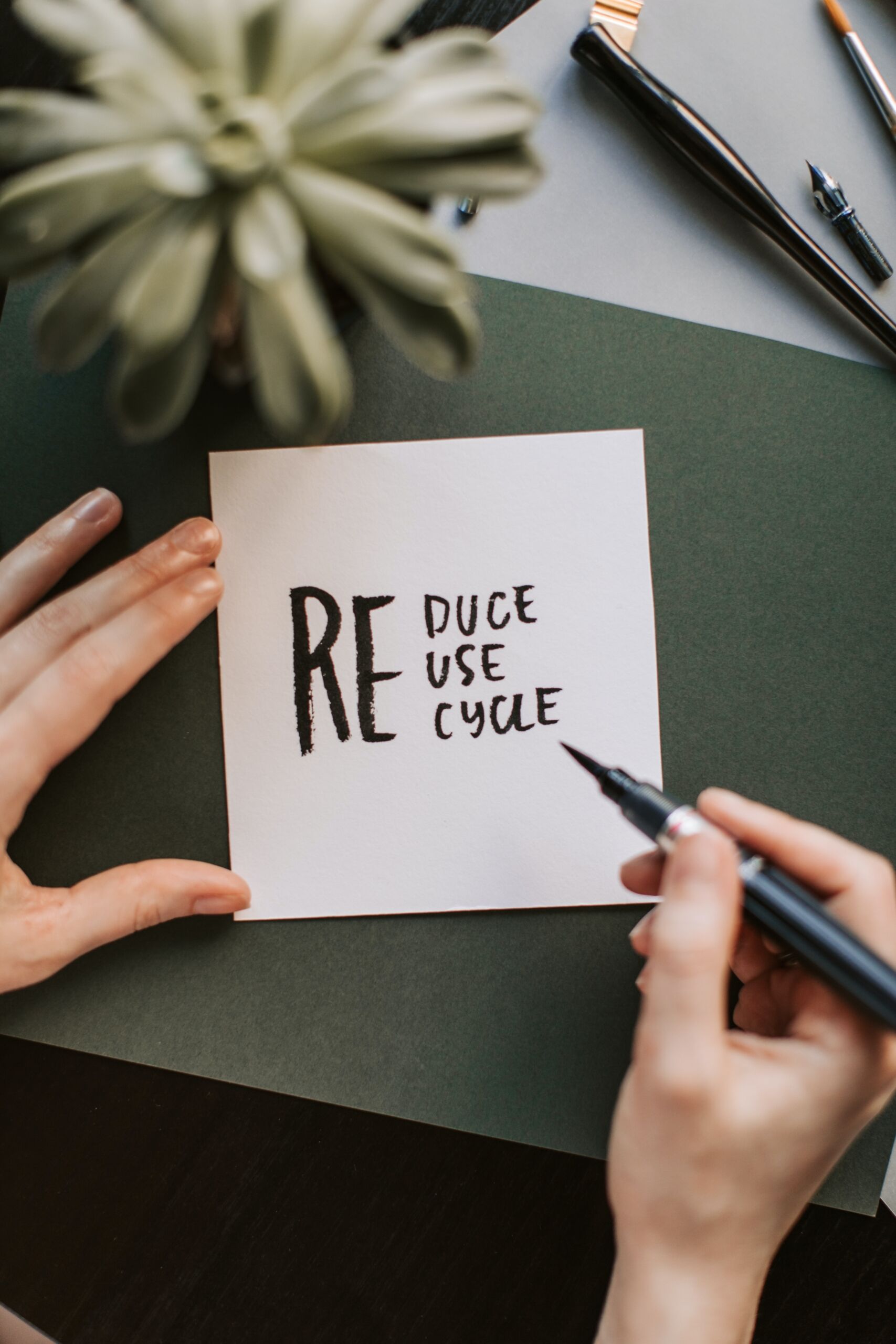 8. Create a meal from scratch
If you live in a city there are so many tempting options for ready-meals and take-aways. This means the restaurants go through thousands of units of single-use packaging. What about commiting to a ritual of creating one meal per week from scratch. Try to use organic whole foods, meaning no ready-made blends and packages. Even better if you can connect with local growers or go to farmers market to get your supplies and meet the people behind the beetroots and onions that go into your creation. There are so many cook books and websites with recipes for simple and easy meals for one or two, so no stress if you're not on a par with entertaining master-chefs just yet. Take some time to connect and create, but also for setting the table and eating your meal mindfully.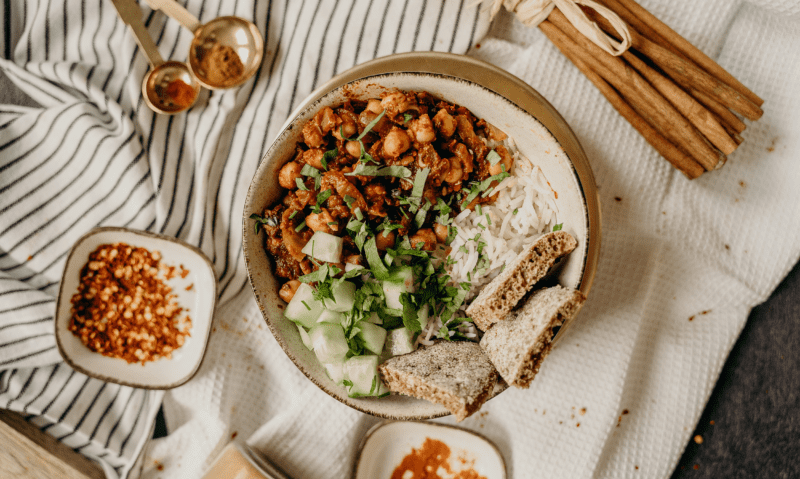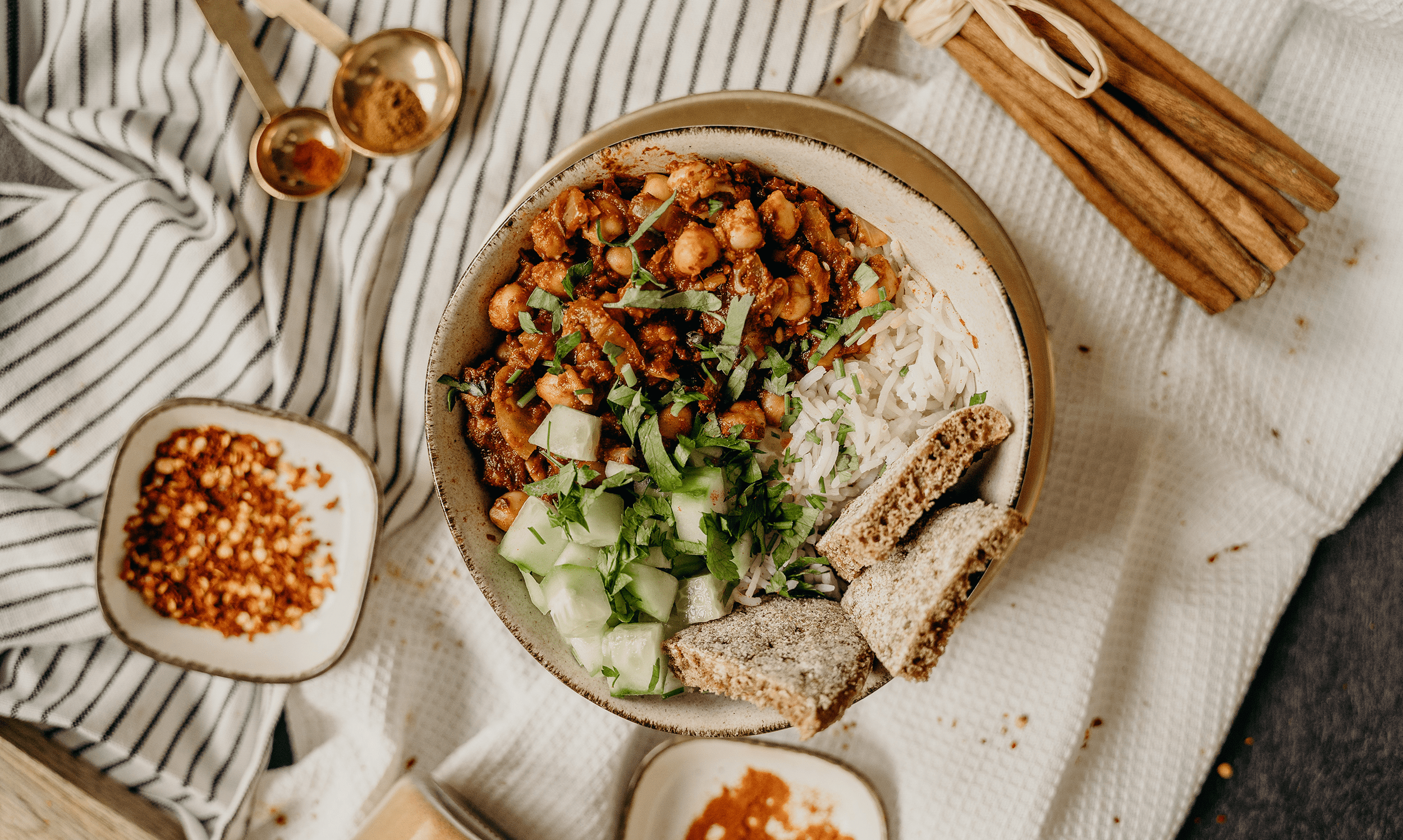 If you do like take-aways choose a restaurant that works with one of the zero-waste reusable systems like Ringkarp – read the interview with the founder of Ringkarp here.
9. Innovate with unique blends
Making your own skincare products is easy and fun. You can make scrubs, masks and creams with products already available in your kitchen cabinet or pantry. You'll start seeing avocados, honey and cranberry juice, as well as matcha, from a completely new angle – not just something that nourishes the insides, but also your body from the outside. We gathered a lot of inspiration and recipes for our 10 ways to have beautiful hands this summer post. Essential oils are pure elixirs of plant power and provide added benefits with their antiviral, calming or energising properties.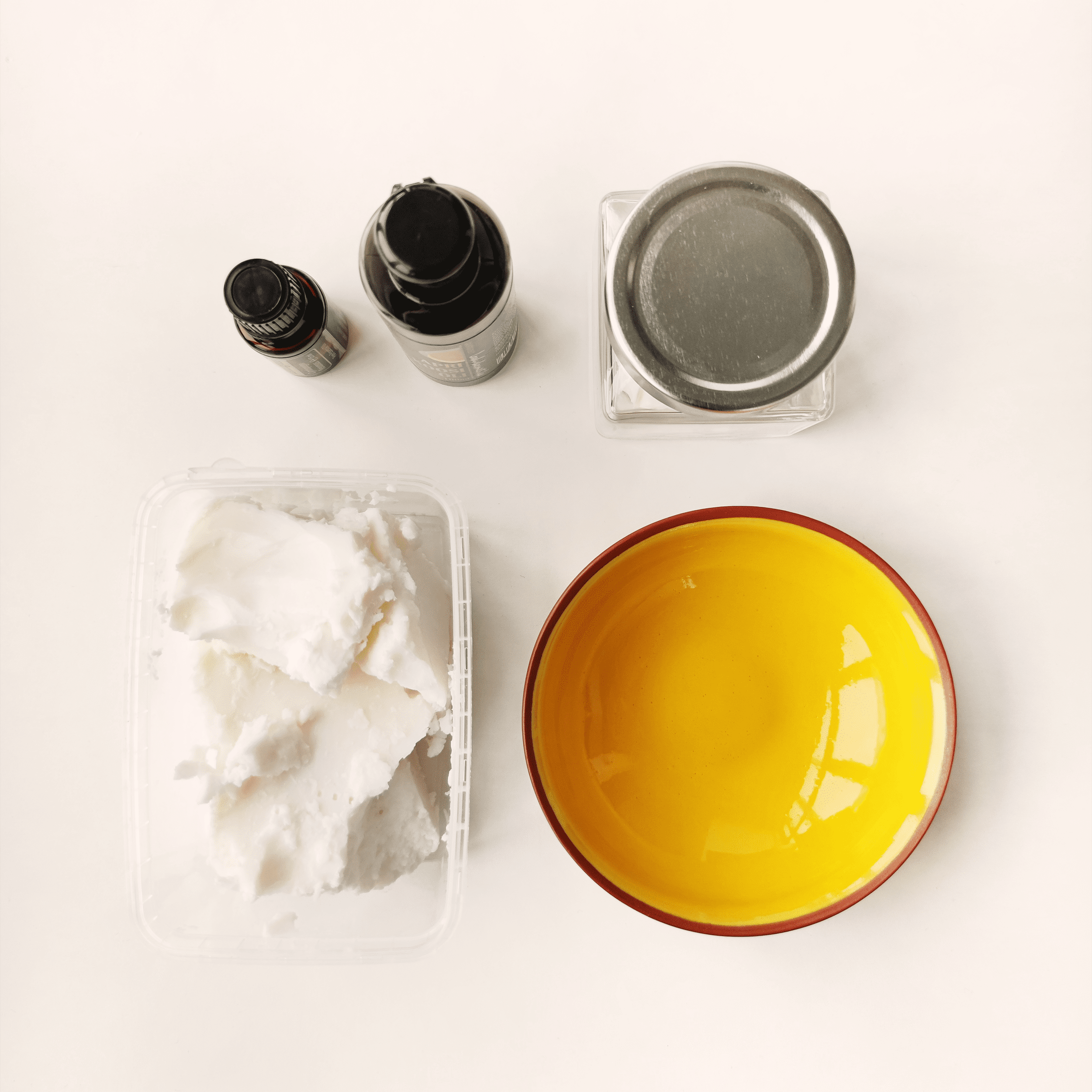 10. We are not meant to do this alone – connect and collaborate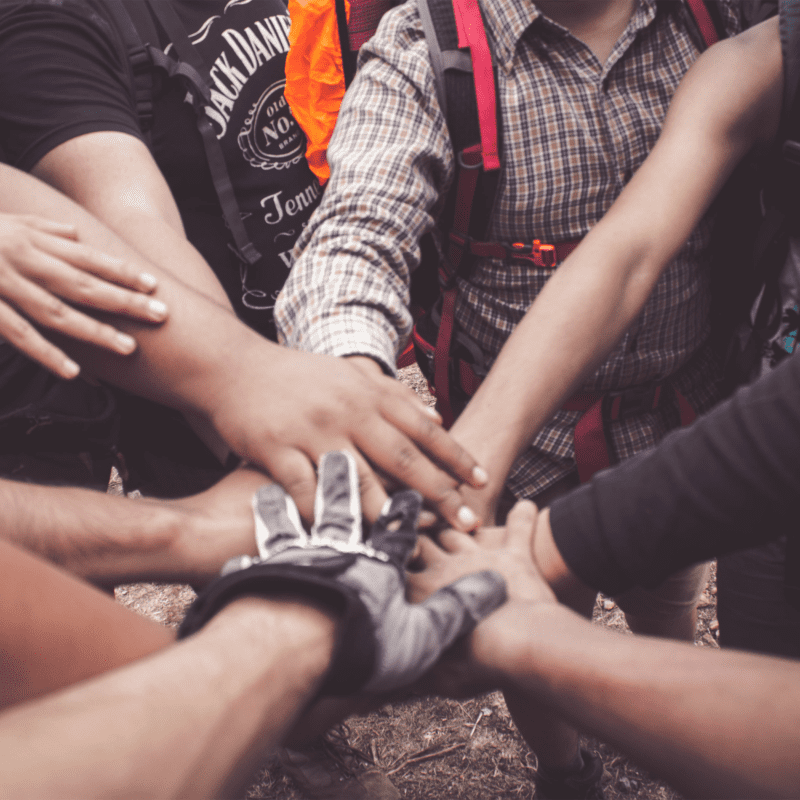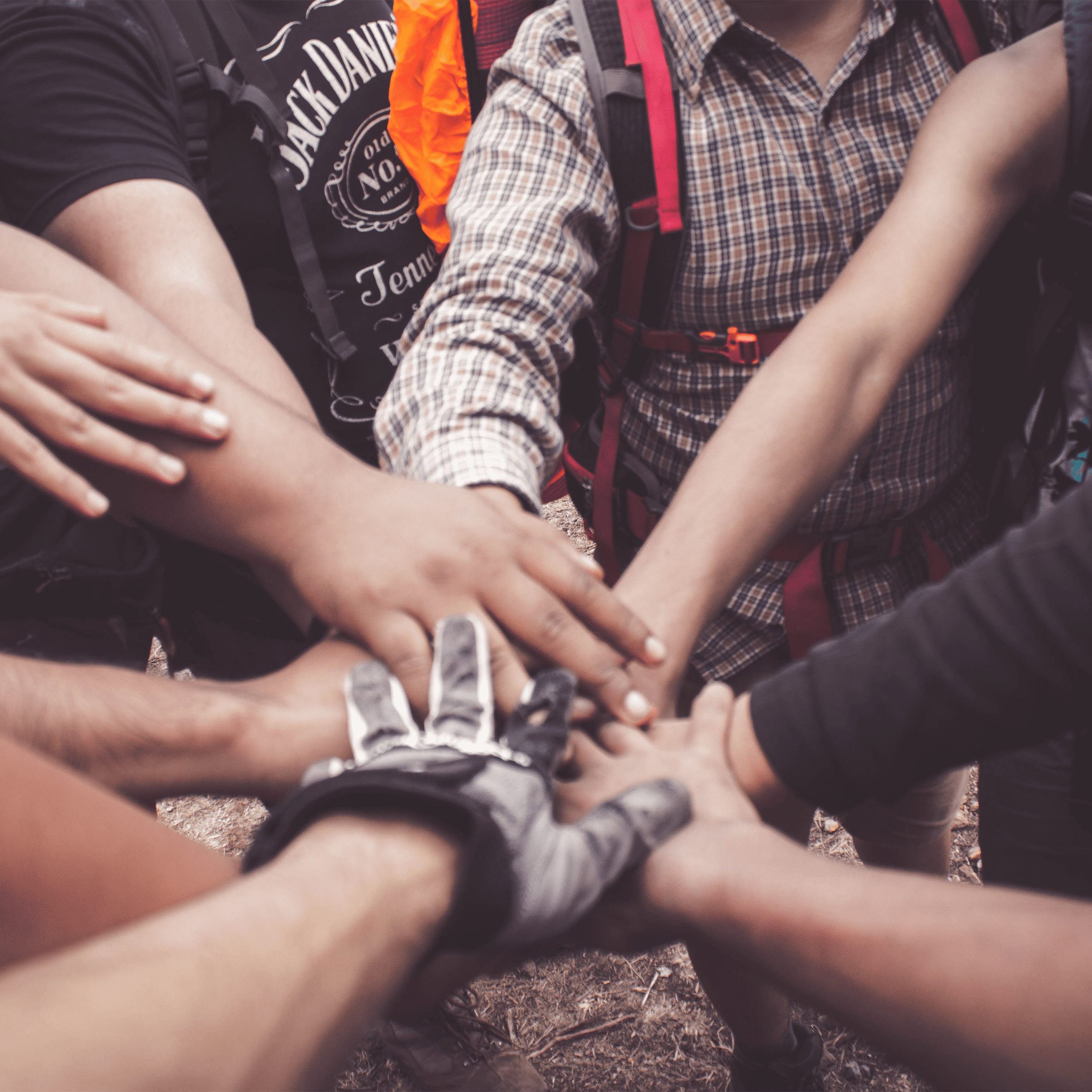 Since the beginning of time, people came together to initiate big changes. Even though everything starts from within, through the shifts in your own value systems and how you see the world, don't be afraid to break isolation. Talk with like-minded people on- and offline. Start your own community or join one that you resonate with. Vote with your wallet. Support brands and companies who give back and truly care about the Earth and the environment, not just their profit margin. There is no time to waste. We are the ones we have been waiting for.